Digital Marketing: Are we there yet?
The road to success looks twisty and steep, but every turn takes you closer to the summit.
This is true in business as well: Stone in the Shoe helps organizations to break through the growth ceiling and increase sales with better profit margins.
How?
Organizations we had the pleasure to work with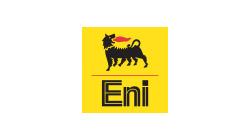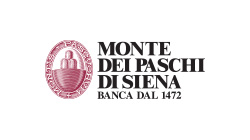 Enjoy Unmatched Success
with easy Online Ads that REALLY work.
DeepFlo™ is the most advanced online ads methodology with AI and Neuroscience-based tactics.
Learn More
Enjoy Unmatched Success
with easy Online Ads that REALLY work.
DeepFlo™ is the most advanced online ads methodology with AI and Neuroscience-based tactics.
Learn More
Not Enough Sales?
You remember your glorious hunting times, but lately, sales are not what they used to be...
The world is not what it used to be. Your clients see over 4,000 ads each day (Source: Forbes). Luckily, Digital Marketing has evolved, too.
Artificial Intelligence, Neuroscience and Digital Marketing tactics can make your brand more memorable, your products and services more findable, and your clients more likely to buy from you.
Get More Sales
Brand Visibility
To buy from you, clients must first find your brand and trust it. Digital Marketing can help.
We are all exposed to over 4000 ads per day. How can your brand get more visibility with the right audience, without breaking the bank?
Stone in the Shoe's cutting-edge digital marketing tactics and advanced technology have helped companies of all sizes to get the visibility they deserve.
High Cost of Sales?
Big sales with a thin profit margin: that's a recipe for disaster.
There are a few reasons why your pre-sales machine is chewing into your margin. The obvious one is the inefficiency of the pre-sales team, which becomes like a ballast, a heavyweight that prevents your sales team, your sharks, from being efficient. The second scenario is that your pre-sales and sales teams are not supported by Automation and Artificial Intelligence, which are very mature technologies used today in digital marketing.
Prepare for Sales Automation
Growth Ceiling
Is your brand at a point where it's not growing as it used to?
We've seen some of the most renowned brands reach a point where they stopped growing as fast as they used to. This decline is typically due to several factors, but one or two are usually the real killers.
Luckily it's not too hard to apply a few changes and start growing again, maybe even faster than before, thanks to digital marketing.
Great Leads
Does your business rely on quality leads?
If that is the case, three digital marketing tactics that can significantly benefit your operations:
Get leads from a good quality target audience that is a match for your product or service.

Automate the disqualification process (which is costing you a lot at the moment).

Create a  lean-mean-pre-sales machine.
Get High Quality Leads
About Stone in the Shoe
Stone in the Shoe is a cutting edge Digital Agency specialising in Brand Awareness, Consideration and Sales Conversion. We make extensive use of Artificial Intelligence and Neuroscience to make sure our clients get the most visibility and sales while keeping ads budget under control.
Our clients are based in Southern Africa, North America and Europe.
With our proprietary DeepFlo™ methodology, we are at the forefront of online advertisement, with very aggressive techniques that outperform standard online and traditional ads.
How can we help?
Sometimes all it takes to change your business is one good contact. We like to think we can be that relationship with you like we've been for many other organisations around the world.
Leave your details below, and we'll be in touch in one business day.
Where do we operate?
🇧🇼Botswana, 🇨🇦Canada, 🇮🇹Italy, 🇲🇺Mauritius, 🇳🇦Namibia, 🇿🇦South Africa, 🇦🇪United Arab Emirates, 🇬🇧United Kingdom, 🇺🇸United States, 🇿🇼Zimbabwe.
Organizations we had the pleasure to work with