What's your caffeine?
(brand goal)
As a celebrity, multi-national enterprise or government organisation you know that solving one specific pain point, can dramatically enhance your business. What's your #1 concern? 
Brand Boost
Increase the visibility of your brand, learn how to really leverage social media, maximise the number of real followers you have and increase loyalty. Ensure the highest engagement possible with your brand.
Sales Boost
Increase the number of your pre-qualified leads in weeks, increase sales with marketing automation and A.I.. Spend your budget only on potential clients, those that are most likely to take the action you want (Neuro-Marketing)
Hybrid Events
Setup a webinar or hybrid event (online and offline) with ease. We take care of the technology, digital marketing and we make sure you get the maximum number of attendees because we know who wants to attend your event (amygdala-hijack)
Stone in the Shoe is a very small, very specialised digital agency, founded and run by Simone Zanetti.  
Simone Zanetti
Simone Zanetti has been the CEO of a few international enterprises for over 20 years. He opened companies in Europe, North and South America, as well as Africa. Simone has been recognised with several awards for business and innovation for inventions around AI and content creation; in fact, he has been a professional content creator for 35 years. Simone left the corporate world and now focuses on his YouTube ventures, Stone in the Shoe, his family and friends.
Organizations I had the pleasure to work with.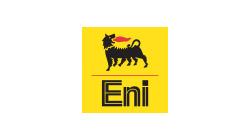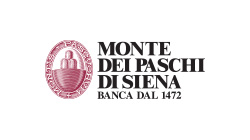 How can we help?
Clients engage with Simone to have their digital marketing or social media strategies assessed and then taken to a new level.
Simone leverages on Artificial Intelligence and Neuro-Marketing tactics like "Amygdala Hijacking" to deliver the most high-performance Digital Marketing campaigns that get results fast. 
What makes us buy?
There is a gland in our brain called Amygdala which is responsible for subconscious responses (among other things).
Watch this video where Simone explains how marketers take advantage of this gland to make it irresistible for clients to buy.
Train your people
Imagine if your managers would know the latest strategies, technologies and techniques to bring more engagement to your brand, more opportunities and more sales, reducing the marketing budget and the cost per sale.
Simone trains organizations on how to do just that. .
Is your website generating sales?
Most people are sceptical about the value a website can bring to a brand. A website is often seen as a sort of a "digital business card", something you need to have, but it's not really bringing your clients. 
In this video, Simone explains how innovative companies use specific tactics to transform their websites into leads and sales magnets. 
It's a mix of science and technology, really…